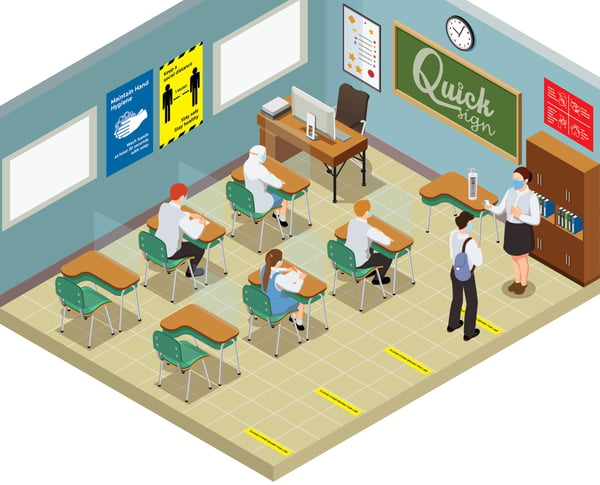 Hello peeps! Or shall I say - hello students!
Well, as previously announced by Education Senior Minister Dr Radzi Jidin, all schools are set to welcome both primary and secondary students in phases starting July 15. This news has brought such a heavy weight not only for students but as well as the parents. That's because for students, they are now in denial as their long holiday is coming to an end since school will be starting soon. As for parents, I know most parents will feel insecure for sending their kids to school while the covid-19 in Malaysia is still not over yet.
The decision to reopen the school by Ministry of Education is made with the advice from Ministry of Health and National Security Council (NSC). All students, teachers, parents as well as guardians will have to follow standard operating procedures (SOPs) set by the Health Ministry, NSC, and Education Ministry. But still, the safety of all the students is not only the teachers' responsibility. Parents especially also must ensure that all necessary equipment of their kids is ready before sending them off to school.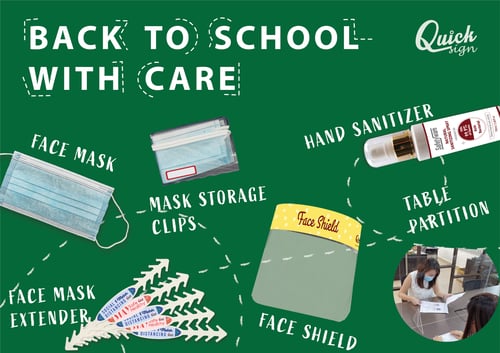 Hand Sanitizer
Besides depending on school to provide hand sanitizer for each student, parents should prepare a pocket-sized hand sanitizer for their kids too. Parents should educate theirs kids to use hand sanitizer regularly especially before and after entering the toilet. The hand sanitizer also should be applied after touching items which have high possibilities of bacteria spreading such as handrails and doorknobs. Pocket-sized hand sanitizers in the market range between 35ml to 100ml. Please ensure the alcohol content is more than 60% for ethanol or 70% for isopropanol. Many studies have showed that sanitizer with alcohol concentration between 60 to 95% is more effective in killing germs than sanitizer with less than said concentration. The information of this percentage is normally showed at the packaging of the sanitizer.
Face Mask
Other than sanitizer, parents should prepare kid face mask for children below 12 years old and normal 3-ply face mask for children above 12. We must bear the knowledge and facts about face mask in mind when we are choosing the right face mask. Since there are a lot of 3-ply masks in the market, parents need to choose the one which is from the highest standard.
There are 3 terms that we need to take into consideration when dealing with face mask:
Bacterial filtering efficiency (BFE) - the measurement on how effective the face mask in retain the penetration of bacteria. Please choose face mask with BFE higher than 95%.
Particle filtering efficiency (PFE) - the measurement on how good the face mask is able to retain particle size of 0.3 to 0.1 micron.
Fluid resistance (FR) - the measurement of how ideal the face mask to prevent penetration of aerosols from cough and sneezes.
Besides looking for these 3 terms, parents should also ensure that their kids are comfortable when wearing face mask. In the market, the tie-on face mask is very scarce and often time we are only able to get ear loop face mask. For Muslim students that wear scarf, it is advisable for them to wear face mask with a mask extender. Not only that the extender makes the wearer more comfortable, it can also help you to adjust the length and size of the face mask.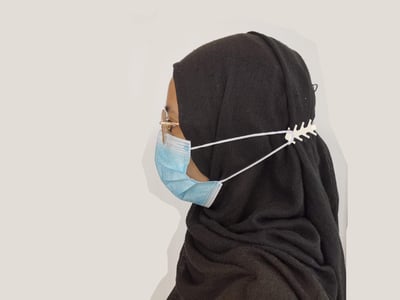 Disposable Face Shield
Last but not least, parents should also prepare disposable face shield for their children. Disposable face shield is very important for kids that attend primary school. Our children are active & energetic and they always play their heart out. But that is alright, let them explore but at the same time give them protection. Disposable face shield can prevent droplet from their sneeze and cough from spreading to other students.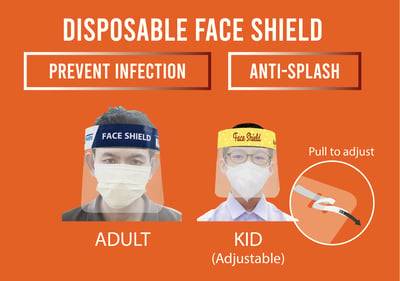 In conclusion, both parents and teachers are responsible to ensure the safety of students before, during and after entering the school. Please remember that, we are still in the war in stopping the spreading of Covid-19. We cannot win this alone, but together we will.
Safetyware is currently having promotion for Back to School package! Click here to head over to our online store now!