800,000 Eye Injuries Occur Annually, 90% are Preventable
Unfortunately, eye-related injuries are a very common incident. Averagely, 800,000 eye injuries happened on the job yearly, including 36,000 that occurred during time off from work. However, the eye health and safety organization Prevent Blindness America has stated that 90% of all eye injuries can be avoided by wearing appropriate eye protection. Some typical causes of workplace related eye injuries are chemical burns, cuts, lacerations, and punctures. Workers from the industries of production, transportation and service have a higher risk to be involved in eye injuries due to their nature of work.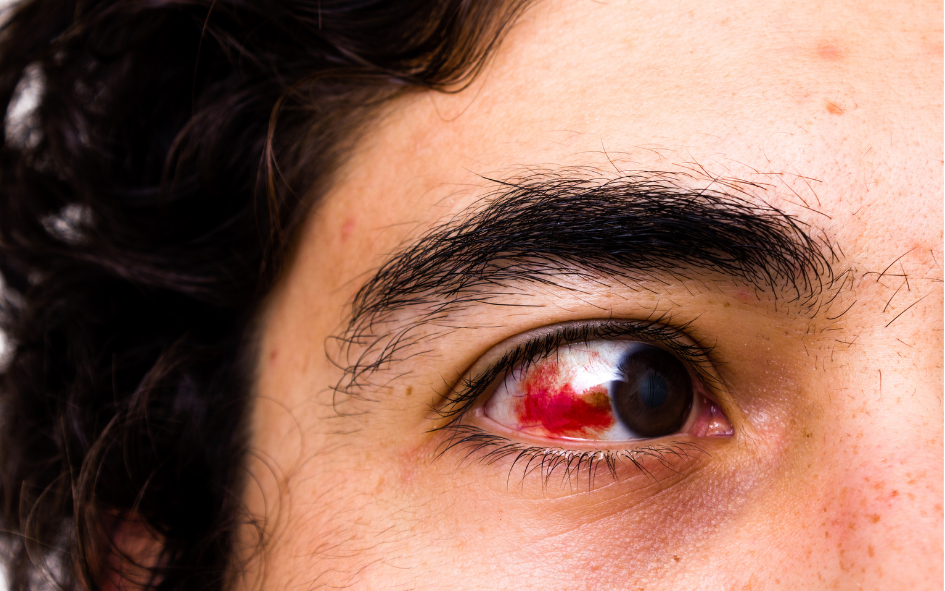 Source of image: canva.com
The senior vice president of Prevent Blindness America said that "Our vision is something that so many people take for granted until it's damaged, we hope to encourage employers and employees to ensure that eye protection is on the 'to do' list every day."
More information from Prevent Blindness America
Why Wear Eye Protection: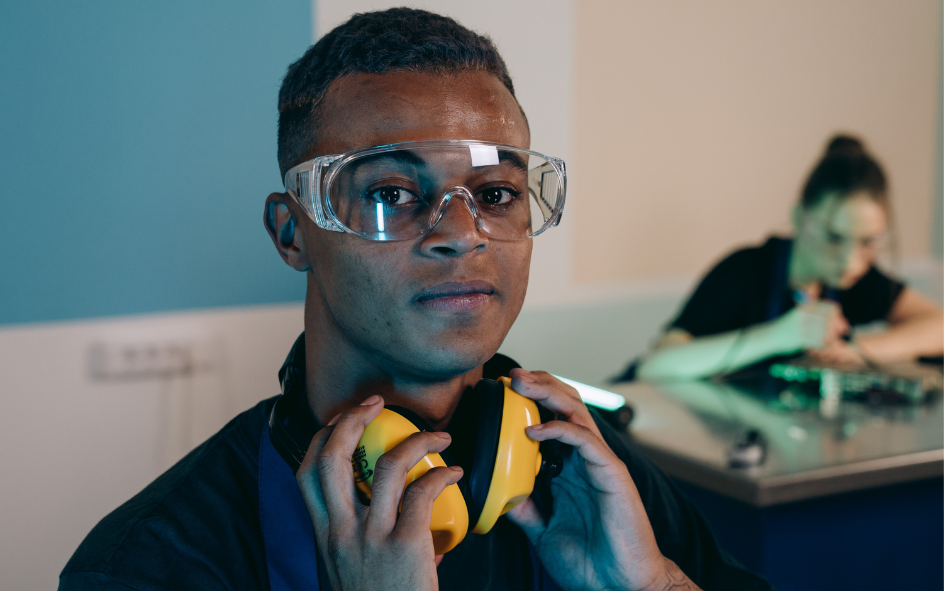 Source of image: canva.com
Many do not realise the importance of eye protection in the workplace; most workers suffer from eye injuries due to improper eye protection or the absence of any eye protection at all. Just by simply covering your eyes, most potential hazards can be avoided. Here are the top six reasons for you to wear proper eye protection.
Protection Against Foreign Objects

o

r Debris

Proper eye protection like safety glasses can prevent foreign objects or debris from damaging your vision physically. Some jobs like construction, maintenance, and mining that expose the workers to dangerous particles such as dirt, dust, wood and pollen can irritate, your eyes and lead to permanent damage.




Protection Against Harmful Chemicals and Pesticides



Chemicals and pesticides in both liquid or gases form can be dangerous and corrosive to your eyes. Inflammation that causes eye swelling, redness, and blurry vision can happen when one's eyes are in contact with these undesirable chemicals. Regardless of the frequency, you need to deal with these chemical substances or pesticides, you should wear proper eye protection according to your need each time. Appropriate eye protection can greatly reduce the risk of allergic reactions and eye injuries. Never expect your own sunglasses or prescription glasses to protect your eyes in the workplace.



Protection Against Extremely Strong or Unsafe Lights



We all know to wear sunglasses whenever we drive or have a vacation under intense sunlight. The same concept applies to your worksite! Without proper eye protection, various forms of light at a different intense levels during your daily task performance could ruin your precious eyes. Flash blindness is a kind of visual impairment that can be temporary or permanent during and after exposure to a light flash or extremely intense light such as landing lights, ultraviolet light, laser pointer, and nuclear explosion. Wearing safety goggles/ glasses could save your eyes from the harmful effects of high-intensity lights.



Preventing Eye Illnesses Effectively



Averagely, adults spend about 11 hours per day in front of some kind of screens like computer, tablet, phone or even TV. This is unavoidable for office worker that performs computer-related job that needs to stare at a monitor for long hours. The long exposure time on the screen allows the light from your computer enters and reflects off your eyes which can bring to eyestrain or even vision loss. 'Computer Vision Syndrome' is the most common eye illness caused by prolonged computer use including: eye irritation (dry eyes, itchy eyes, red eyes), blurred vision and headaches. The best way to prevent this from occurring is by wearing suitable protective glasses.



Stylish Design and Fashion-Friendly




They are now fashion-friendly! Many people prefer not to wear eye protection like safety glasses as they found the limited styling options are boring and unattractive. However, there are more and more options and designs available now and many companies offer customised frames. It's open to you to have bright colours or subdued tones.

Money Saving and Good Reputations




Companies that don't provide proper safety gear and enforce safety protocols to their workers may find themselves financially liable for the safety incidents that happened at their worksite. In reality, there was a settlement where a construction worker received $2.65 million compensation from his company for permanent damage incurred when a nail ricocheted backwards and struck his left eye. The worker claimed that he had requested protective eyewear, but was instructed to work without it. Considering that most safety eyewear are cheap and affordable, employers have no excuse not to provide employees with the proper protection. A professional workplace atmosphere can only be formed if the employers provide proper safe gear and enforce safety protocols for their workers. A good company's reputation can be brought up, by doing the right thing.
Types of Eye Protection: Its Advantages and Limitations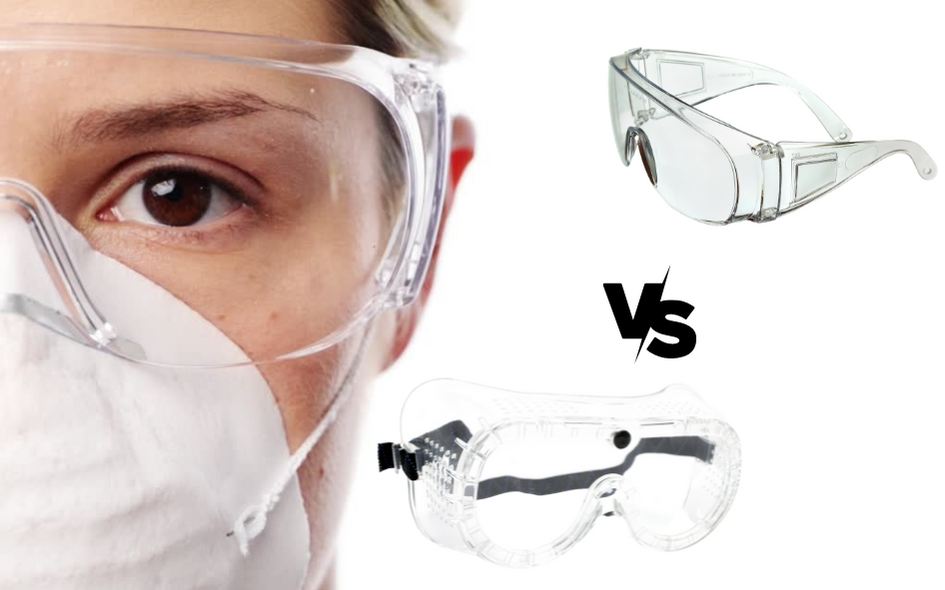 Source of image: canva.com
Correct eye protection is chosen based on the working properties depending on the types of exposure, and the use of other PPE, and has to be fitted with personal vision needs. There are various types of protective eyewear, wise selection should be made by taking the nature of work and extent of hazard into account. Besides, selected eye protection must be comfortable to wear, adjustable, and allow clear vision for a secure fit.
Types of Eye Protection

Advantages

Limitations

Safety Glasses

Designed to protect the wearer from light to moderate impact and physical flying particles. They are usually constructed of metal or plastic with impact-resistant glass or plastic lenses.
Shatter-proof lenses & impact resistant frames.
Detachable side protectors are accepted if meet ANSI requirements.

- Not impervious to all impacts especially in liquid or vapour form.


- Easier to dislodge compared to other eye protection.

- Metal frame safety glasses cannot be used when performing electrical work.

Goggles

Tight-fitting eye protection that provide a complete coverage to the eyes, eye sockets and area around the eyes.
Can be worn over prescription lenses.
Available in perforated, port-vented, or non-vented frames.
Protection from impacts, dusts, liquids, splashes, vapor, airborne particles.

- Safety goggles can fog when in use

Face Shields

Provide general protection to entire face (e.g.: flying debris, chemical splash, UV radiation & extreme heat)
Impact rated face shields can be worn or face shields must be worn over primary eye protection (safety glasses or goggles) when there is a potential exposure to flying fragments or objects, hot sparks from furnace operations, potential splash from molten metal, or extreme temperatures.

- Some face shields are not rated for impact protection.


- Do not protect against airborne particulate hazards.

Full-face Respirators

Mainly for respiratory protection, however, it also provide additional benefit in optimal eye protection.

- Usage base on the assessment of the respiratory hazard (e.g.: infection control situation)
Storage and Care:
Always follow manufacturer's guidance for cleaning, storage and care.

Store

well

to prevent scratching and damage.

Do not store equipment

in

high heat or direct sunlight.

Inspect prior to use.

Damaged or broken equipment should be discarded.

Lenses that are pitted or deeply scratched

should be replaced

immediately as they are

more prone to break under impact

.

Follow manufacturer guidance for cleaning.

If the manufacturer's instructions are not available, clean with a mild soap and water solution and rinse thoroughly and allow to air dry.

D

isinfected

PPE that has been previously used by other personnel

before issuing to another person.
Eye and Face Protection Specialist: Safetyware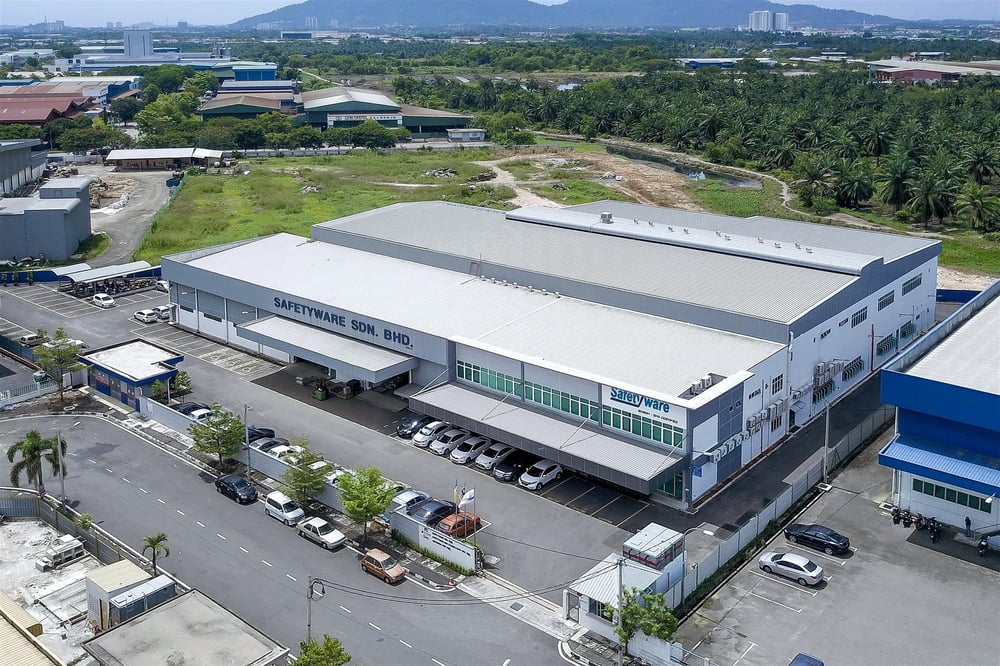 The best way to avoid eye and face injuries is the use of eye protection and face protection PPE. Safetyware, being the leader of personal protective equipment in Malaysia & the region, supplies comprehensive solutions for eye & face protection. Whether you require safety glasses, safety goggles, prescription safety eyewear or face shield, we have the right solution for you. Our eye and face protection PPE provide protection against hazards such as impact, chemical splash and radiation. Besides offering Safetyware brand of safety glasses & goggles, we also supply quality products from Elvex (USA), Delta Plus (France), Essilor (France), Honeywell (USA), Titmus (USA), 3M (USA) and Portwest (Ireland). You can count on Safetyware as your trusted manufacturer & supplier of eye protection and face protection PPE.
If you require prescription safety glasses, we offer eye test service via our network of appointed optometrists & opticians throughout Malaysia. This allows you to obtain the right prescription safety glasses with ease and convenience. Please contact us now for more information.