Malaysia is currently entering recovery movement control order (RMCO) which has been announced by Prime Minister Tan Sri Muhyiddin Yassin. This RMCO started from 10th June and will end on 31st August 2020. In line with the announcement made, majority of the economy sector can be operated with full manpower. Commercial activities such as sports and recreational is allowed but need to follow the standard operation procedure (SOP). Even though the new cases reported recently is consider low, however, Malaysia should not take it lightly.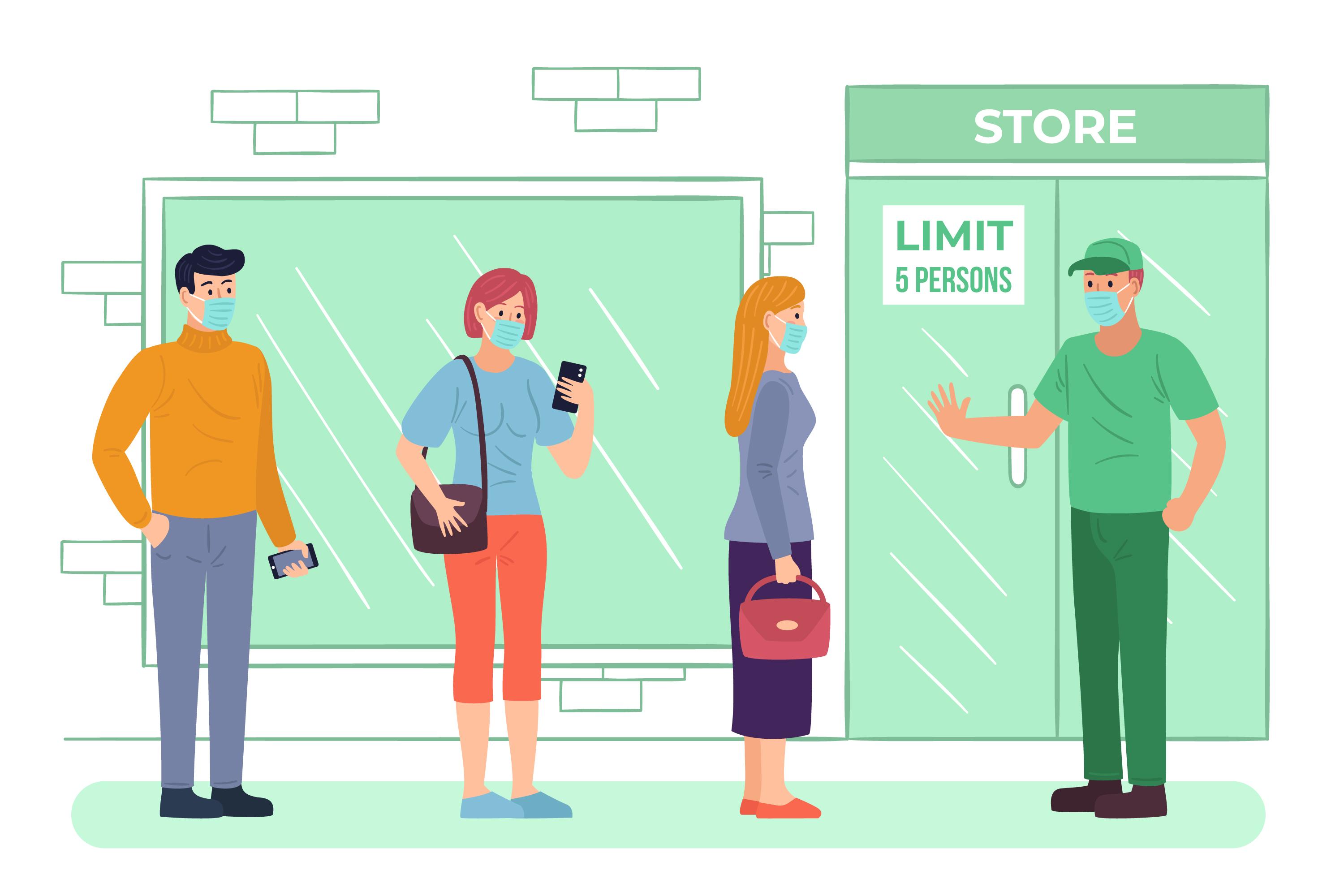 For personal hygiene, individual should practice 3W as suggested by Ministry of Health Malaysia. The 3W stands for Wash and Wear and Warn. We should ensure to wash our hand regularly using hand soap if we are at home while using hand sanitizer if we are outside. The usage of hand sanitizer should become a new norm for Malaysian in order to break the chain of Covid-19.
Besides that, we should wear proper face mask. There is a variety of face masks in the market at the moment and as a user, we should choose the right face mask which have Bacterial Filtration Efficiency (BFE) more than 90 percent. Face mask should be the medium of protection, instead of a fashion item. Apart from that, we should limit outdoor activities and try to stay at home if there's no urgency to go out, practice proper etiquette if sneeze and cough, and avoid body contact.
For premises like restaurants, convenience stores and shopping malls, they should implement SOP highlighted by the government. Body temperature checking must be done before entering the premises. The crowd controller should play a role in viewing the body temperature of the customers. Healthy individual body temperature must be ranged between 36.0 to 37.5-degree Celsius.
Premise owner must select thermometer which can read temperature accurately and can be used long hours. Failure in choosing a good thermometer will results in inaccurate reading. Besides that, premises owner also need to provide a good quality of hand sanitizer which has alcohol percentage more than 70 %. Hand sanitizer in the market is divided into two types which is gel type and liquid type. Any of those is good as long as the percentage of alcohol is more than 70%.
Salon is another type of business which is in demand after the announcement of RMCO. Since government now allows salon to operate, extra precaution should be implemented by the owner as well as the customer. As highlighted by Majlis Keselamatan Negara (MKN), salon owner must not use the same apron for all the customer. However, worry no more as Safetyware is currently having a promotion on salon package. There are 3 packages offer for the salon. Each package includes disposable apron, sanitizer, glove and face mask. The difference between the packages is the quantity of the items.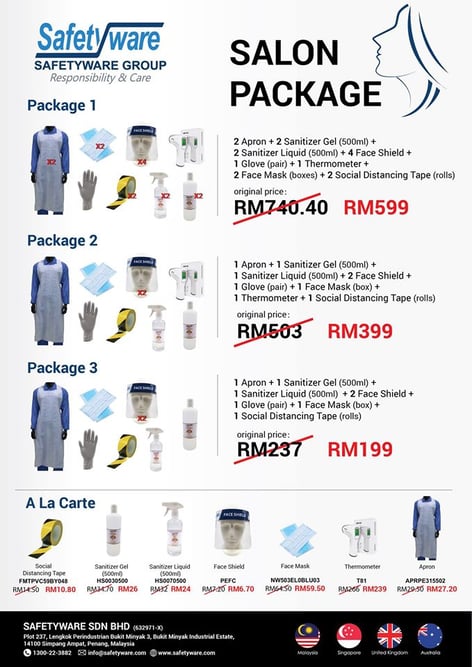 As social distancing become a new norm in Malaysia, the most wanted item for all the industry is the marking tape. Marking tape which is commonly used for the current situation is marking tape with black and yellow colour, red and white colour as well as yellow colour. The marking tape is very useful in order to measure the distance of 1 meter.
Besides that, individual which work needed face to face interaction is highly recommended to use the face shield such as front liners, front desk customer service, cashiers, and guards. Face shield must be worn with 3 ply face masks for extra precaution.
In a nutshell, however the situation we are facing right now, we must ensure to always take care of our own hygiene and remember to always protect ourselves and our loved ones. Together we can fight Covid-19.
Safetyware Online Store is now officially launched! Visit our store here to get all the essential tools mentioned above that can help you to prepare for RMCO.