Due to Covid-19 Pandemic, this year Christmas will never be the same.

At times like this, we should be seeing a lot of Christmas decorations everywhere, Christmas songs should be everywhere too by now! Malls should be crowded by families doing their Christmas shopping, buying clothes and gifts. Carolers will be so busy preparing for the caroling.

Sadly, this year, due to the Standard Operating Procedures (SOP), many places will have limitations of visitors such as malls and even the churches! Caroling are also not allowed in certain areas. It will definitely be the other way round of celebrating Christmas this year.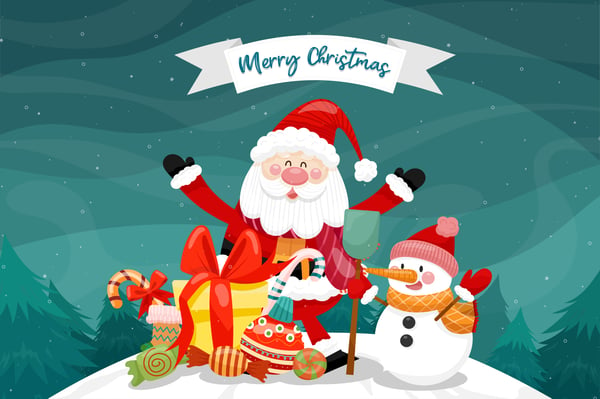 Tree vector created by jcomp - www.freepik.com
However, we SHOULD NOT let this Pandemic ruins our most cheerful and joyful season of the year! Even though there might not be family gatherings like the years before, we can always celebrate Christmas together via online platform such as Whatsapp Video Calls, Zoom, etc. Most importantly, we can always send the best and most beneficial Christmas gifts to our loved ones.

In my experience of searching for the best Christmas gifts, I always end up being so moody half way because I cannot find the most suitable gifts especially neutral and unisex gifts.

WORRY NOT EVERYONE!

Safetyware makes it more convenient for us to get the best neutral & unisex Christmas gifts this year!
As Face Mask is mandatory everywhere we go, presenting to you EXCLUSIVE EDITION of 3-Ply Christmas Face Mask 🎄

✔️Made with premium quality Meltblown filter
✔️Offers high Bacterial Filtration Efficiency (BFE) of ≥ 99 %
✔️Proudly made in Malaysia
✔️Each piece is UV Sanitized
✔️Soft & Comfortable
✔️Low breathing Resistance
✔️Water resistance outer layer
There are 3 different colors and designs available. You can also have all designs in one box!
Looks fancy & stylish this Christmas with your family, get yours now before it ran out of stock as the material is limited 😉
Next best Christmas gift Safetyware offers you is Christmas Sanitizer Set.
The labels are specially made for Christmas!

Trust me, your kids gonna love this so much! Not only kids, the adults would love this too as the labels is so irresistible!

This Christmas Sanitizer Set consists of :
🎄 Two (2) bottles of 100ml Spray Hand Sanitizer
🎄 Two (2) bottles of 100ml Spray Surface Sanitizer

Hand Sanitizer & Surface Sanitizer features :

⭐Kills 99.9% germs
⭐Non toxic, sticky or oily
⭐Quick Drying
⭐Soothing and refreshing to use
⭐Lavender fragrance
⭐Safe for children
⭐Antibacterial


As in 2021, schools will be open and parents will no longer be working from home, it is best to give this Christmas Sanitizer Set as a gift in preparation for schools and works for next year. With this kit, we can always ensure that our family surrounding is always sanitized and clean. Plus, it is so cute in size that it could be kept in your handbags! I assure you, you would not want to be the one who miss this opportunity to grab this special offers 😉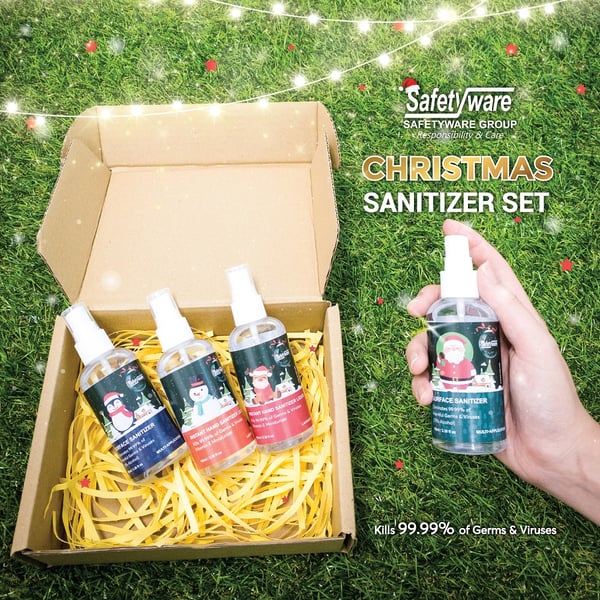 Last but not least, Limited Edition Christmas Face Shield! Available for kids and adults.

As for Christians, most of the churches are now recommending their people to wear both face shield & face mask instead of wearing face mask only especially for the kids. This is to be more aware and as a double precaution in order to prevent Covid-19 infection.

In this festive season, be stylish by providing this Christmas Face Shield for your loved ones! You can also buy this sets and give it to your church as a Love Offering for the priests, pastors or ushers to wear during Christmas because Christmas is the best season to spread love, joy and care!

There are four designs available to choose. You can also have it all as you wish!
I believe those who receive these gifts from you will pray for you and wish you love, joy and prosperity for New Year 2021 as you are one of the FRONTLINER in their heart for providing them the most important essential to get through this jolly season without worrying about this Covid-19 Pandemic.

Make a right choice now and be the Santa Claus as the real Santa might be in quarantine in the North Pole due to this CMCO!
You can get all the mentioned items above by contacting us through our Social Media Platform :

https://www.facebook.com/SafetywareGroup/


https://www.linkedin.com/company/safetyware-group


Or you can directly purchase the above items from us via :

✅ E-Shop : https://shop.safetyware.com.my/
✅ Shopee : https://shopee.com.my/safetywaregroup?smtt=0.0.9
✅ Lazada : https://s.lazada.com.my/s.cbTjv

Safeyware would like to take this opportunity to wish everyone:

A Very Happy Merry Christmas!
May your home be filled with a lot of Blessings, Love and Joy!
Have a great time with family & Stay Safe!