Working at heights comes with its own set of challenges and risks, making safety an absolute priority for anyone in such environments. In industries like construction, maintenance, and even adventure sports, having reliable fall protection systems can be the difference between life and death. Vertical and horizontal lifelines have emerged as critical tools in ensuring the safety of individuals working at elevated locations. In this article, we'll delve into the significance of these lifelines.
The Importance of Vertical Lifelines
Vertical lifelines are essential for tasks that involve climbing and descending, such as construction work, tower maintenance, and rescue operations. They consist of a vertical cable or rope attached to a secure anchor point. This lifeline acts as a pathway, allowing workers to move up and down safely while being connected to the system at all times. The key advantage of vertical lifelines is their ability to arrest a fall promptly, reducing the risk of injury or fatality.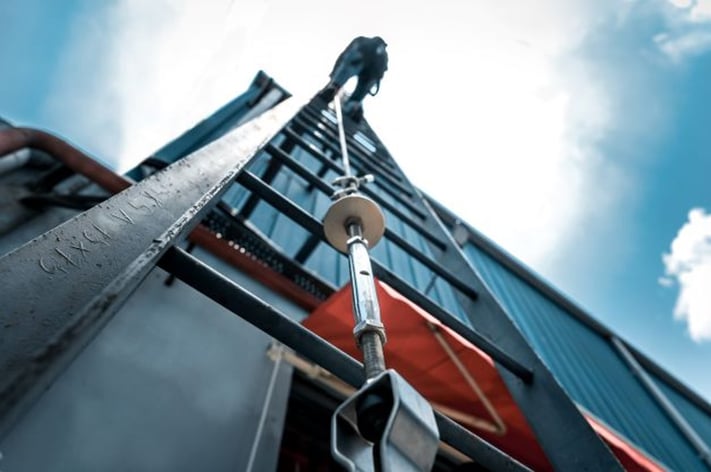 The Role of Horizontal Lifelines
Horizontal lifelines are equally crucial, especially in scenarios where workers need to move horizontally along a lengthier path. These lifelines are used in situations like roof work, bridge maintenance, and industrial installations. A horizontal lifeline system comprises a cable or track that's anchored horizontally, enabling users to attach themselves and traverse the area securely. This system provides freedom of movement while maintaining a strong safety connection, minimizing the potential for falls.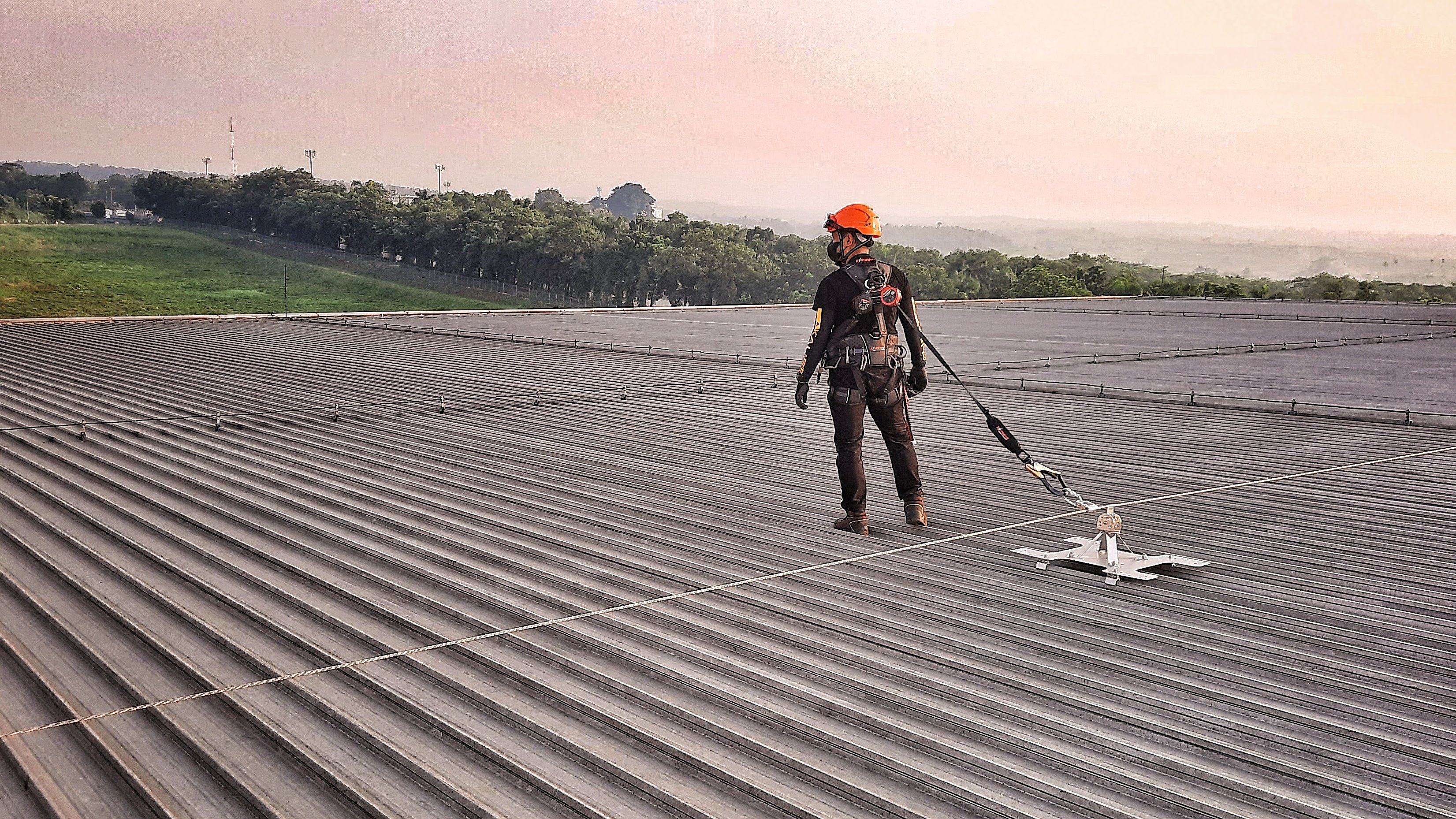 Some of Safetyware's Successful Lifeline Projects
We are experienced in lifeline projects throughout Malaysia, and here are the 2 recent projects examples that we've completed;
1. Permanent Horizontal Safety Lifeline Installation at Teleflex, Kamunting
Link to Project
We are thrilled to announce the successful completion of a few permanent horizontal safety lifeline installations at Teleflex, Kamunting! Our deepest gratitude goes out to our client for placing their trust in our expertise and commitment to safety.

A safety lifeline is more than just a piece of equipment; it is the lifeline that connects us to a world of unmatched protection and peace of mind. Our permanent horizontal safety lifelines redefine industry standards, providing unparalleled fall protection and the freedom to work with utmost confidence.

We remain steadfast in our commitment to ensuring the safety of every worker, every day. By installing permanent horizontal safety lifelines, we strive to eliminate risks, minimize accidents, and create a culture of safety that empowers your team to excel without compromise.
2. Permanent Horizontal Safety Lifeline Installation at Harta Packaging Industries (Perak) Sdn. Bhd. Link to Project
The successful installation of permanent horizontal lifeline system at Harta Packaging Industries (Perak) Sdn Bhd sets a new benchmark for fall protection, enabling their team to work with unwavering confidence, unrestricted by hazards. At Safetyware Group, we believe that every worker deserves a secure environment to thrive in.

We extend our deepest appreciation to the visionary leaders and dedicated professionals at Harta Packaging for placing their trust in our expertise. Together, we have fortified their commitment to employee well-being and created a workplace where safety reigns supreme.

Ready to elevate your safety measures to new heights? Connect with us today to explore how our innovative solutions and unwavering dedication can transform your workplace into a fortress of protection.