Safety is paramount. Paramount, which means important than anything else and why is that? Can you imagine one day, leaving your family for work in the morning, they are at home waiting and hoping you would return home safely but you didn't make it to home but ended up in the hospital instead? Or worse maybe?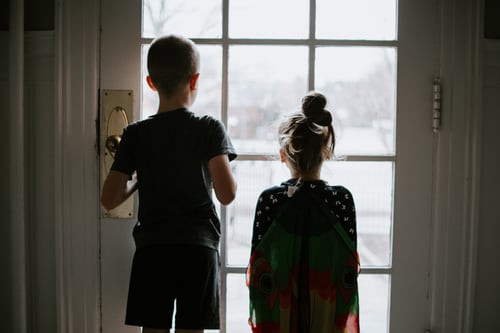 Photo by Kelly Sikkema on Unsplash
Let's take the following situation as an example. A technician, in which we always notice some of them are not using the correct safety apparel or equipment when they are on site. No safety shoes, no safety vest or safety jacket. Some of them only wear slippers, some even wear standard shoes which does not have any protection at all. Some even wear t-shirt. How many times do we hear the news reporting that worker died on site due to lack of safety equipment or protection?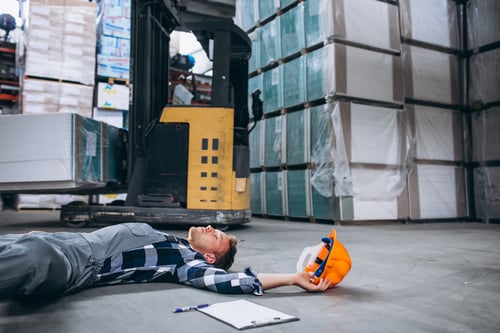 Business photo created by senivpetro - www.freepik.com
As the saying goes, "Every accident is a notice that something is wrong with men, methods or material – Investigate – Then act" which is indeed true. Accident frequently occurs in view of the lack of one's consciousness of the surrounding. From the Ministry of Human Resource Website, we can see a lot of fatal accident cases listed which includes accidents such as falling from height, excessive exposure to hazardous gaseous, hit by flying objects and many more.
Businesses like construction, agricultural, maintenance are always working with height. Therefore, the contractor must always monitor their employees, whether are they wearing the correct Personal Protection Equipment? Or are they wearing it right? Make sure that your employees are wearing Protective Equipment such as body harness, safety helmet & safety shoes. Some construction site may also be exposed to hazardous gases which can harm the employee's safety & health.

Safetyware is the correct platform for you to cover all your workers to ensure their safety. We supply wide range of Safety Products with variety of certified brands. We supply Kratos brand of body harness and we also have our own brand, Safetyware.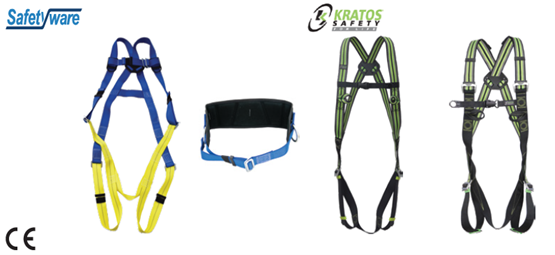 We provide RHINO SHOE brand of safety shoes, which provides excellent guaranteed quality with strong and durable features and also using polyurethane material which is lightweight and flexible to ensure user comfort. As safety is our main concern, comfort should not be overlooked. Rhino Shoe can provide both safety and comfort to the users. Rhino Shoe is also manufactured using Direct Vulcanized Technology (DVT) to improve the elasticity, tensile strength and hardness between sole. It is also certified to European CE and Malaysian SIRIM MS ISO 20345 : 2008 Safety Standard.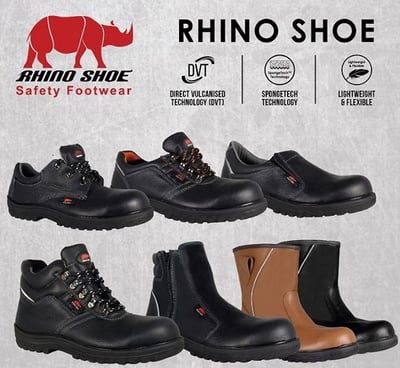 Other than that, Safetyware also supplies Gas Detector and we have a variety of trusted and certified brands including MSA and Honeywell which are also certified with European CE standards. Besides, calibration service is also provided.
Some of the accidents are also caused by the deficiency of signage. Simple signage like "No Entry" or "Danger" matters when it comes to on site work. No worries! We also have Quicksign. We can help to provide you the signage design you prefer. Yes! We can custom made for you. How convenient is that! All in one place, Safetyware is a ONE STOP SOLUTION indeed!

Many businesses prefer to save cost and lower their budget by purchasing cheap protection garments and equipment without realizing they are also "lowering" their probability of being in a safe zone. "Carefulness cost you nothing. Carelessness may cost you your life." Safety equipment is NOT where you should cut your budget!

Safetyware also supplies many other Personal Protection Equipment (PPE). Our catalogue can be viewed at https://safetyware.com/catalogues-brochures/. For more information you can also contact us directly. Make sure to follow our social media to keep update of our best deals & promotions!

https://www.facebook.com/SafetywareGroup/


https://www.linkedin.com/company/safetyware-group

Have a good day ahead and remember, Safety Matters.